The Nicole Kidman advert for Chanel No.5 is rumoured to have cost £15 million. That's the cost of keeping No.5 at No.1, and with a bottle selling every 55 seconds, that is a feat Chanel have managed to achieve for the last 50+ years!
So Why is it SO Good?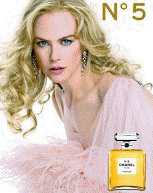 The legend goes like this. Gabrielle 'Coco' Chanel had a vision of creating her own perfume, don't we all? She wanted a beautiful yet challenging scent and commissioned the master perfurmer Ernest Beaux to help her design her signature fragrance. Beaux had been working with a group of synthetic fragrant chemicals called aldehydes, which worked to contrast and enhance the floral elements common in most contemporary perfumes. He concocted many variations but presented to Chanel, a selection of 10 (some say 6) candidates which he labelled 1-5 and 20-24. Whether 5 was her lucky number or she just simply preferred No.5's mysterious and enchanting aroma histories vary, but No.5 was the one she choose and No.5 became the legend.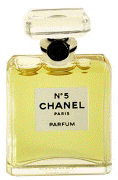 The twist comes when Beaux returned to the labs to make up a larger batch. He followed his formula, but his creation smelt distinctly different to the No.5 Coco had chosen. After some frantic analysis he discovered that his assistant had mis-read the original recipe and added 10 time the amount of C10 aldehyde that Beaux had specified. Mistake, destiny, fantasy, who knows but No.5 was born.
Aromatically it is enigmatic blend of fine Jasmine, Ylang Ylang, Rose, Neroli, Musk, rich woods, Vetiver, Vanilla and of course a large dose of Aldehyde, which combine to create a feminine, sophisticated, hypnotic scent that just just makes you feel so wonderfully powerful each time you wear it. A true
masterpiece
.